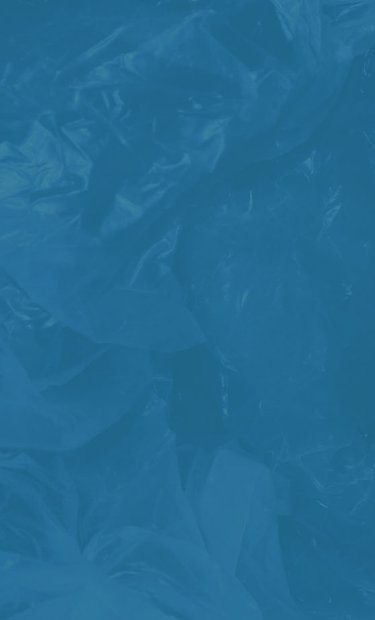 Balers for all types of Soft Plastic
A small footprint Mil-tek plastic baler can make dense compact bales, optimising space and saving time and money. Separate clear from mixed coloured plastic to maximise the potential value of your plastic packaging waste stream.
Plastic baler and compactor
Mil-tek offers an exceptional selection of plastic balers and compactors, making us a top choice in the industry. Our range of products is designed to efficiently handle plastic waste, helping businesses optimize storage space and minimize environmental impact. Mil-tek's plastic balers and compactors are renowned for their durability, performance, and versatility, accommodating various types and sizes of plastic materials. Even with advanced features, the plastic baling machines are easy to use, these machines enable businesses to effectively manage their plastic waste while reducing handling costs. Mil-tek's commitment to sustainability is evident in our plastic balers and compactors, as they encourage recycling and contribute to the circular economy. By providing an excellent selection of high-quality solutions, Mil-tek is a leading provider in the market for plastic balers and compactors.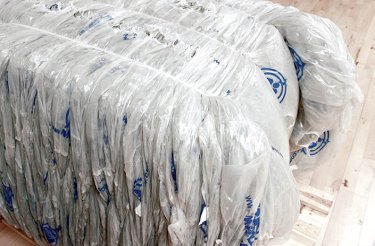 Pneumatic Plastic Baler
Plastic waste includes a lot of air, and has a memory – when compacted and released, it will go back to its original state unless pressure is applied over a long period of time. The patented pneumatic EcoDrive in a Mil-tek plastic baling machine allows the machine to keep the material under constant pressure without using extra energy, a technology that eventually helps to reduce the memory in the material. A pneumatic plastic compactor is also oil-free, very fast, and has a small footprint.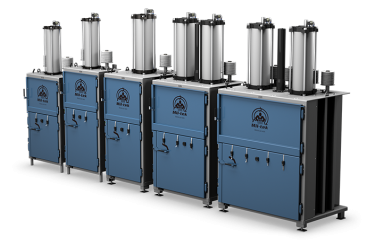 Our range of air powered Plastic Balers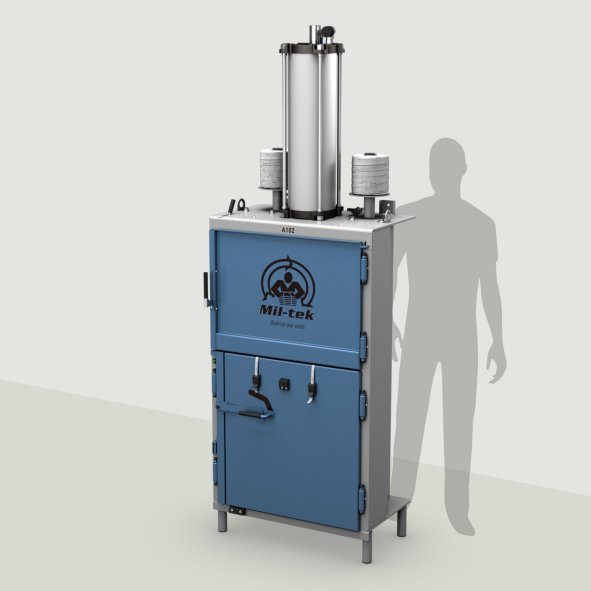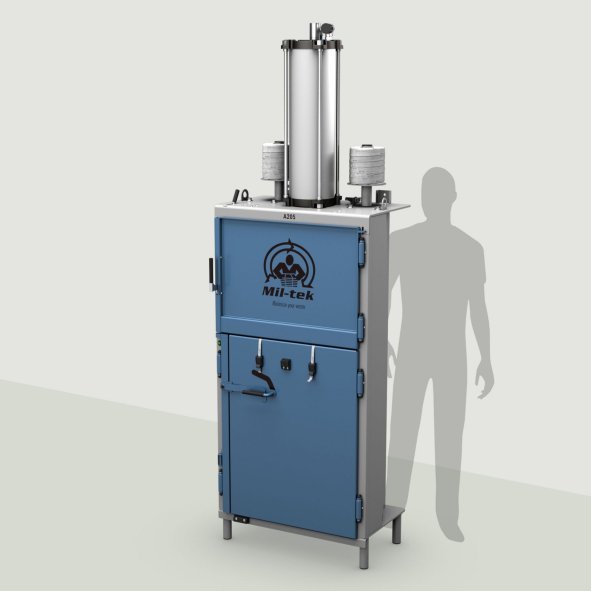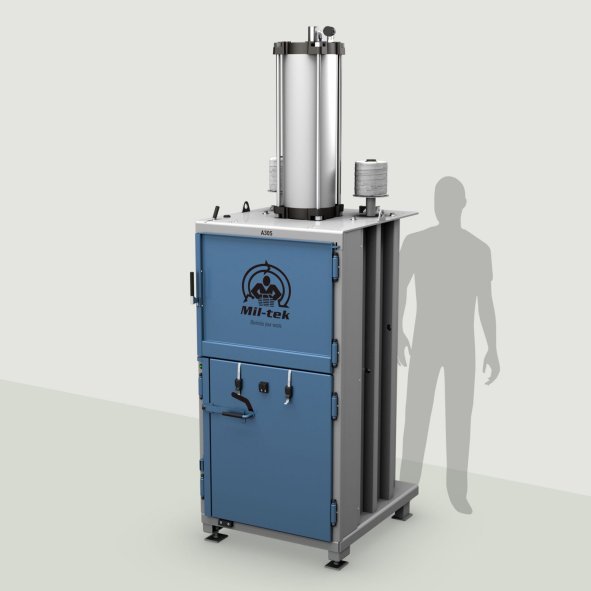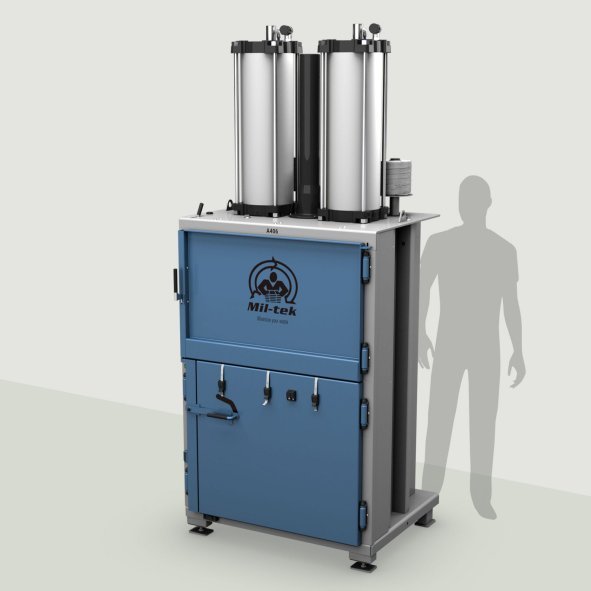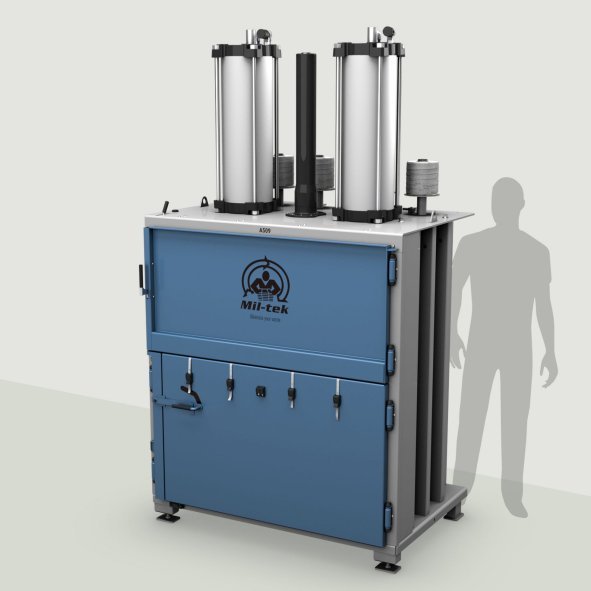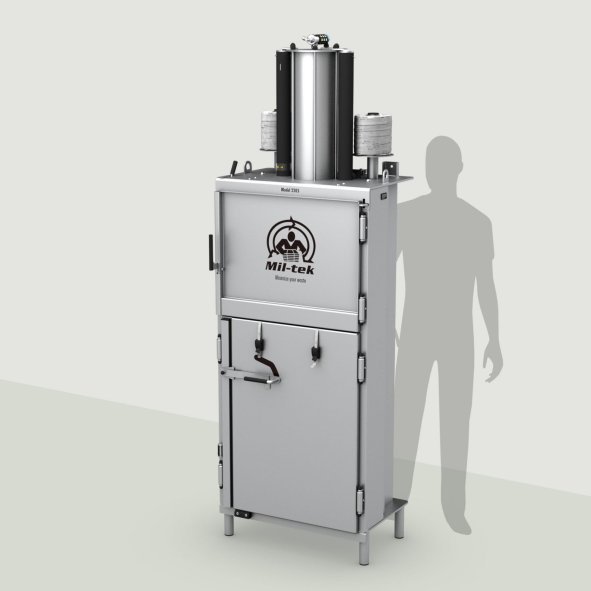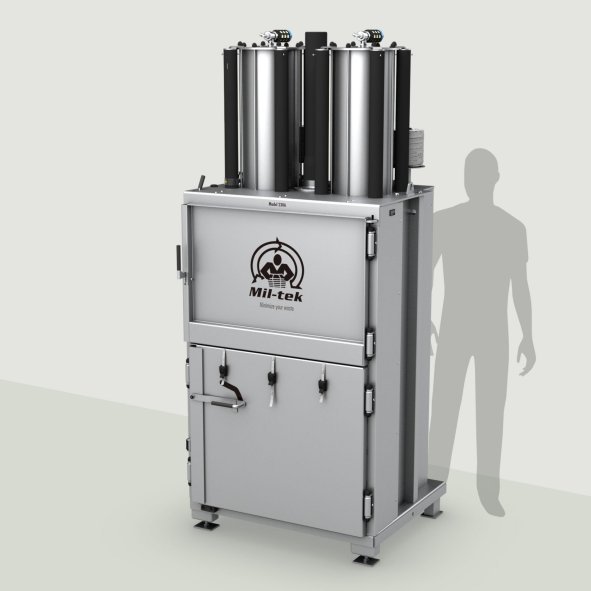 Electrical Plastic Baling Machine
Electric plastic balers offer several key benefits for businesses dealing with plastic waste. Electric plastic balers are typically lower, making them suitable for businesses with limited ceiling height. They can be easily integrated into existing waste management systems and can be placed in areas where space is at a premium.
In terms of safety, electric balers often come equipped with safety features such as emergency stop buttons and safety guards, reducing the risk of accidents during operation. Overall, the benefits of electric plastic balers include increased efficiency, convenience, space savings, enhanced safety, and environmental friendliness.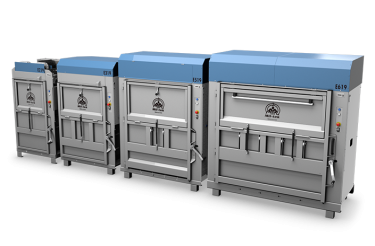 The Mil-tek line-up of electric plastic balers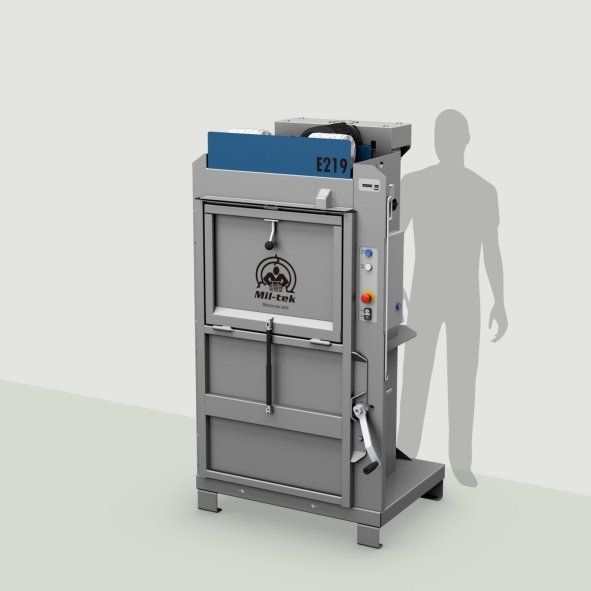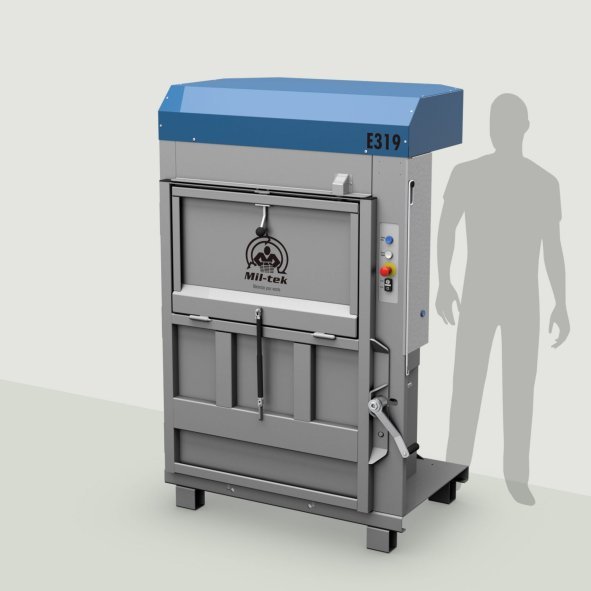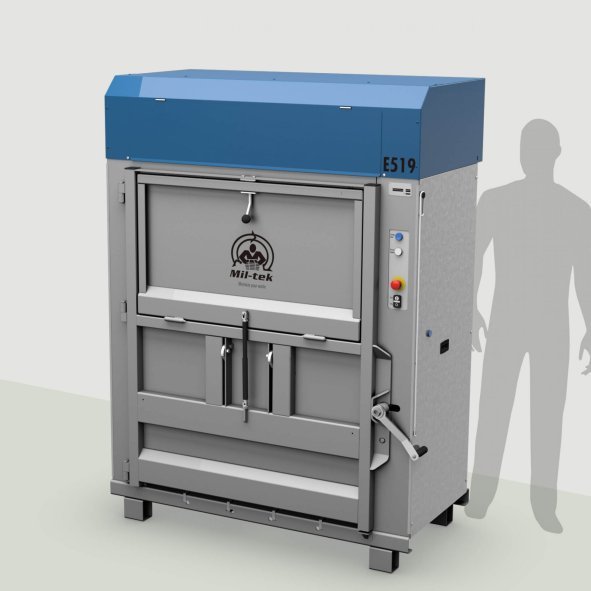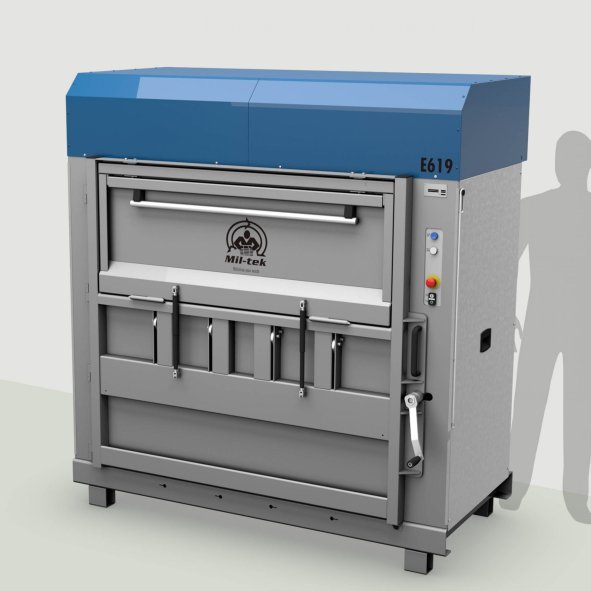 Hydraulic baler for plastic
Hydraulic baling machines offer several significant benefits. One of the key advantages of hydraulic balers is their high compression force, which allows for efficient and compact baling of plastic. This compression force results in dense and uniform bales that are easy to handle, store, and transport.
Hydraulic baling machines are known for their heavy-duty operations and continuous use. They can handle large volumes of waste, making them suitable for businesses with high production or plastic waste generation rates.
The benefits of hydraulic baling machines include high compression force, durability, versatility, automation, waste volume reduction, and environmental sustainability.
Hydraulic Plastic Balers by Mil-tek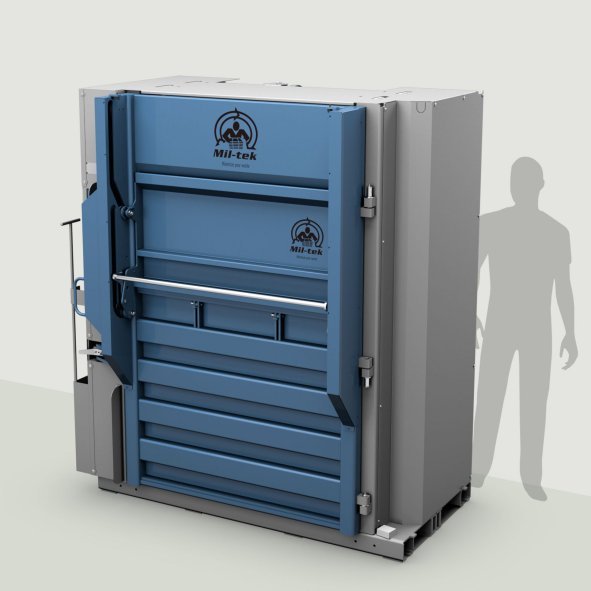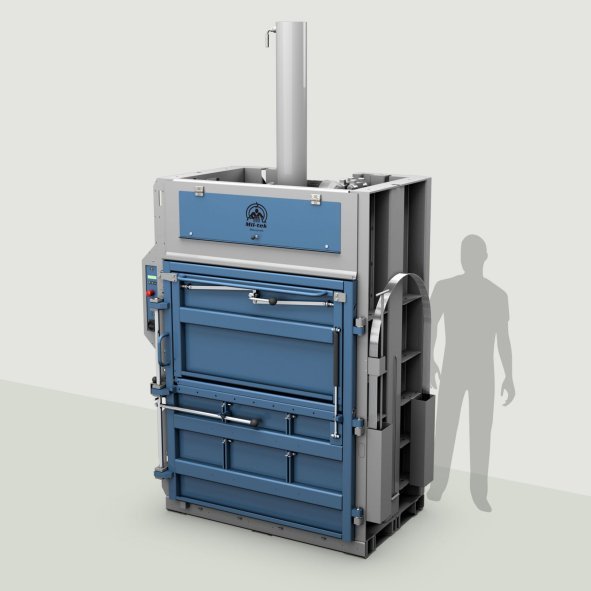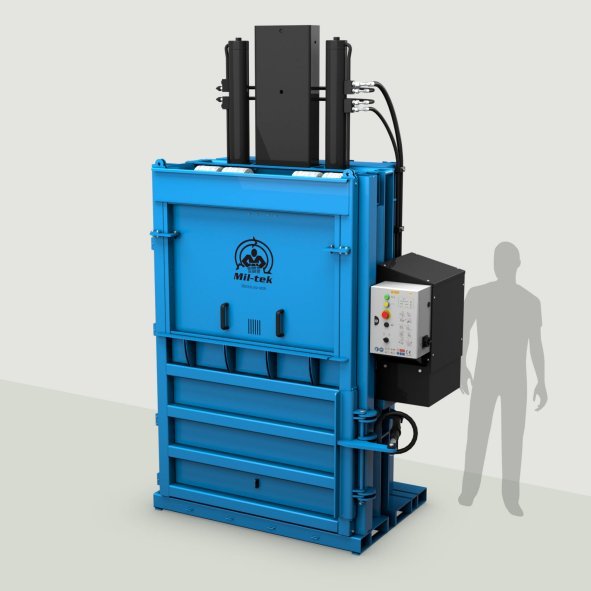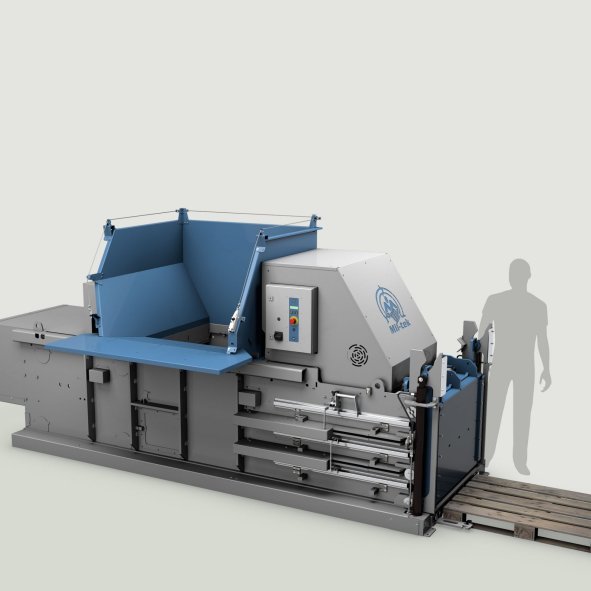 Have a question about plastic balers?
Get in touch today to learn more about how Mil-tek can help your business save time, space and money by better handling waste.
Get info about a product or have a chat with one of our local reps. Let us know what you need so the right person can get in touch.
Plastic baler rental and plastic balers for sale
If you do not wish to buy, Mil-tek also provides you with the opportunity to rent a plastic baling machine. But no matter whether you buy or rent, a plastic waste compactor always comes with a range of benefits:
Complete installation of equipment
Full training to operate the machine
Mil-tek banding and consumables
Maintenance and service coverage
Health and safety documentation