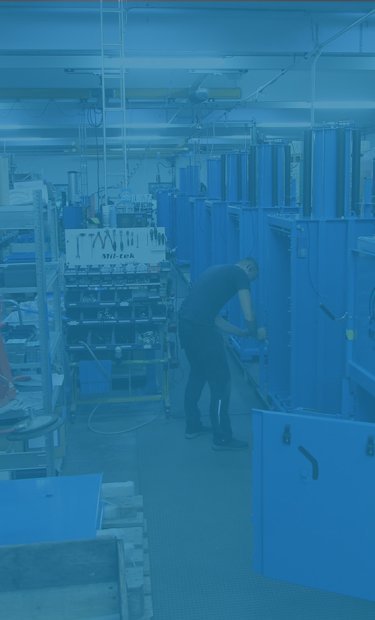 Used Baler Machines & Refurbished Compactors for Sale
Mil-tek offers a wide range of second hand balers and compactors, refurbished to a very high standard by certified Mil-tek professionals.
Used balers for sale and rent
At Mil-tek we can be strict on certain things. We have earned that right. In over 30 years of business, we have never had a liability case. A relentless commitment to safety and quality starts in planning and continues in production, and results in long-living machines.
Because of that, we refurbish our second-hand cardboard, plastic, and EPS machines and send them off again for sale and rent – often in "like new" condition and always with a 1 year warranty as standard.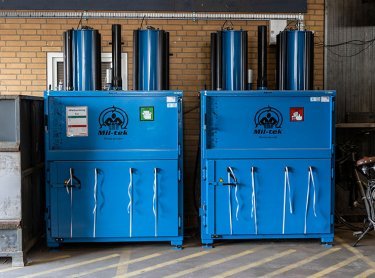 Restored & Renewed
We apply the same rigorous standards to our refurbished Mil-tek machines as we do to brand new ones to ensure they achieve the highest level of quality and performance.
Tested: Every refurbished machine go through a rigorous testing process. If replacement parts are required, only new parts are used.
Certified: If the machine passes all these tests, a Mil-tek engineer will certify it as ready for use.
Warrantied: Reconditioned balers and compactors come with a 1 year warranty as standard.
Guaranteed: Only machines certified by an official Mil-tek engineer come with our seal of approval guarantee.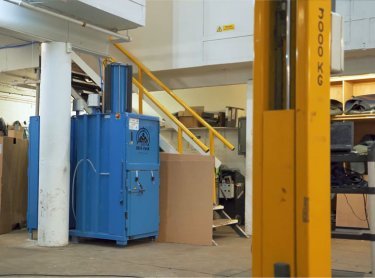 Refurbished Mil-tek Balers & Compactors go through a rigorous testing process and always come with a 1-year warranty as standard
Refurbished cardboard baler
Whether you need to bale cardboard or you need to compact general waste, we have a used baler or a used compactor for every need – living up to the standards of a new machine.
Refurbished balers
From micro to mill-size, we have a full range of refurbished
Mil-tek balers
, which can be used for baling cardboard and plastic in small and big amounts.
Refurbished compactors
Used or new,
Mil-tek compactors
are heavy duty by nature, and built to last. Compact general waste, polystyrene or insulation.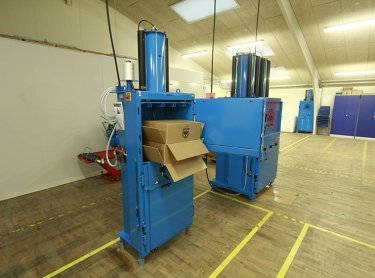 Mil-tek Seal of Approval
With machines with a pressing power of thousands of kilograms, safety is tantamount. On top of having ANSI, ISO14001, and CE Certification, our own internal safety certification process is so intense that it ensures that Mil-tek machines can be used by regular, non-qualified staff.
Mil-tek's certification is of course also a vital part of a refurbishment process.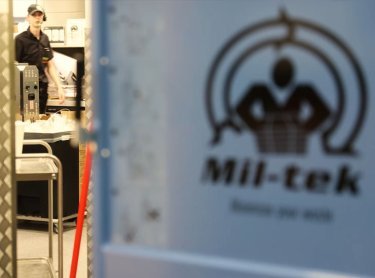 Want to know more?
If you would like to improve your waste management with a refurbished baler or compactor, contact one of our specialists to arrange a no-obligations site survey.
Let us know what you need so the right person can get in touch.