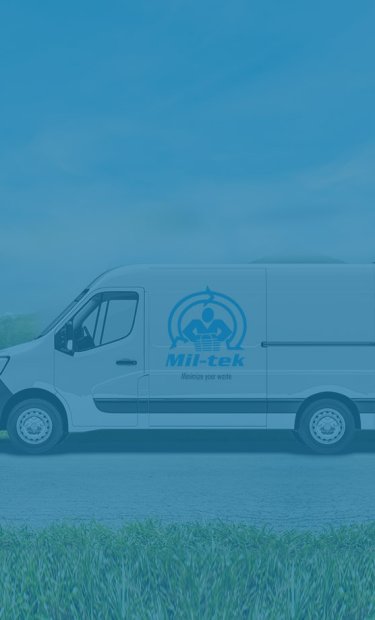 Mil-tek UK Certified Baler Servicing & Compactor Repairs
Mil-tek recommends that you have your recycling baler or waste compactor serviced every year. Here's why.
Baler Servicing & Repair
Mil-tek balers and compactors are built to last. We comply to rigorous safety standards including the most recent EN16500 standards, we use 98% recyclable material, and we coat all our balers with a high quality, anti-corrosion powdered enamel finish to protect the surfaces. We carry out stress tests on all aspects of the machines, from the pressing plate to the cylinders, on all springs and valves and gauges to ensure that your Mil-tek machine is working at its optimum.
Even still, your cardboard, plastic, or general waste baler will sustain some pretty heavy usage in its lifetime. Whether it's servicing or repairs, we have a dedicated team of professionals ready to provide remote or onsite support.
To meet industry standards, it is important that a Mil-tek trained and certified technician maintains your baler/ compactor and provides you with genuine Mil-tek replacement parts on an annual basis. To find out more, complete the form below and we will get in touch directly.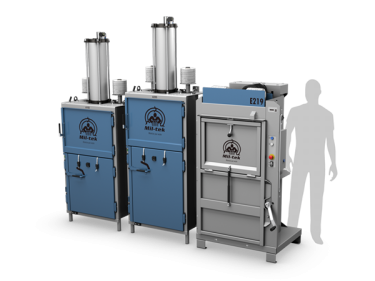 Have you serviced your Mil-tek baler this year?
With proper care and usage, your Mil-tek baling machine should last well beyond a 10-year life span.
In fact, the very first baler we built back in 1992 is still running today!
If you use your Mil-tek baler on a steady and regular basis, it can go through around 20,000 cycles a year. In order to maximise the lifespan of your machine, we recommend you have it serviced by a certified Mil-tek technician at least once a year.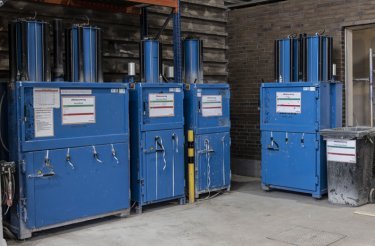 Baler & Compactor Manuals & User Guides
Lost your user guide? No problem: Just complete the form below and we will send you a new one.
We've got user guides, manuals and safe operating procedures for all our Mil-tek balers and compactors.
Mil-tek Certified Technicians
We have technicians in almost 30 countries. Mil-tek technicians are required to visit the production headquarters of Mil-tek Denmark and go through a rigorous training course before certification.
Our training covers the functionality, operation and mechanics of all our plastic and cardboard balers, general waste compactors, EPS compactors and our hydraulic balers.
Baler Repairs, Spare Parts and Servicing
A Mil-tek technician will conduct a complete examination of your Mil-tek baler or compactor and carry out any and all necessary repairs.
Your technician will ensure that your staff are fully trained in the ongoing use and maintenance of your machine, and ensure that safe operating procedures and manuals are readily available.
Is your waste baler of compactor in need of servicing?
Remember to quote your serial number so we can be certain you get the right care for your baling machine.