EPS and Polystyrene compactor
Polystyrene is an airy material that takes up a lot of space when stored as waste. A polystyrene compactor can reduce the volume of polystyrene with 40:1.
EPS1000 Polystyrene Compactor
With a volume reduction of 40:1 and a capacity of up to 15 kg per hour, the EPS1000 is a great polystyrene compactor for small to moderate volumes of waste.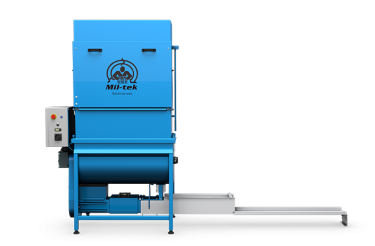 EPS2000 Polystyrene Compactor
For larger amounts of polystyrene waste, the EPS2000 is the ideal solution. It can compact up to 70 kg per hour and generates blocks that are compacted 40:1, resulting in 300 kg per m3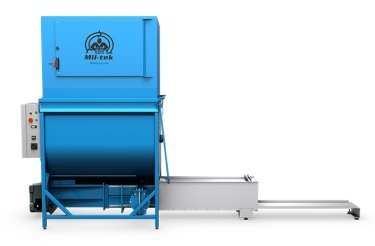 Polystyrene compactor or EPS compactor
Due to their high volume, products made from EPS tend to fill dumpsters right away, resulting in higher waste disposal costs. Compacting EPS therefore saves you both space, costs and reduced environmental impact as mentioned above.
A polystyrene compactor, which is designed for automatic operation, first shreds and then melts the EPS6 into a dense block/briquette via the compression mechanism. Such polystyrene briquettes are much easier to store, and can also be sold and then reprocessed into new plastic components. In this way, polystyrene recycling simply converts your polystyrene waste into revenue.
Polystyrene, Expanded Polystyrene, Airpop, EPS: What's what
All of the above are names for one and the same, although the most used names today are airpop and EPS – and most commonly in the form EPS6. EPS6 is a renowned plastic packaging material used for wrapping food items, groceries, seafood, electronic goods/appliances, furniture etc.
If your business generates considerable amounts of polystyrene waste, it's imperative that you dispose of it correctly. You can do exactly that with a polystyrene compactor.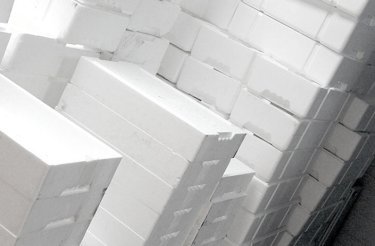 Expanded polystyrene recycling
Since EPS can be seen everywhere and is disposable, it easily becomes white pollution. As such, and also if put into landfills, the EPS waste can release waste chemicals, which can pollute soil and underwater. Recycling EPS6 avoids the environmental impact of sending bulky material to landfill, and instead converts it into a useable, commercial material. And polystyrene is actually 100 percent recyclable.
Being a business with small or large amounts of EPS waste, you can easily dispose of it correctly with a polystyrene recycling machine – and as a result increase your company's sustainability and contribute to protecting our environment.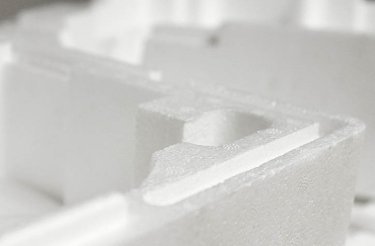 Installation of a polystyrene compactor
Installation of an expanded polystyrene machine from Mil-tek will be carried out by a trained technician, who will also help to find the most optimal position for it in order to streamline workflow. The unique performance of the compacting machine will keep the recyclable material safe inside and prevent pollution, and the waste stream is significantly reduced.
Blocks/briquettes of EPS can be easily collected and palletized, and later picked up for sale and forward processing.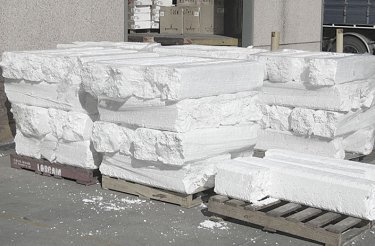 Have a question?
Get in touch today to learn more about how Mil-tek can help your business save time, space and money by better handling waste.
Get info about a product or have a chat with one of our local reps. Let us know what you need so the right person can get in touch.