About Mil-tek
Founded in Denmark in 1992, Mil-tek is conscientiously committed to providing air-powered, small-footprint waste-minimizing solutions for businesses of all kinds – world wide.
Mil-tek
Mil-tek is an ISO14001 and ISO9001 certified manufacturer of air-powered balers and compactors. These small footprint waste management solutions are designed to minimize waste in organizations and industries of all shapes and sizes. Mil-tek balers and compactors are suitable for almost any material, including cardboard, paper, soft plastic, hard plastic, EPS expandable polystyrene, steel cans, tins and drums, general waste and hazardous waste.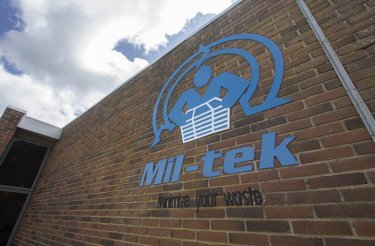 Minimize your waste
Waste is an inevitable by-product of business. Moreover, waste handling poses a significant cost to most organizations. How organizations handle their waste dictates this cost and, in turn, the impact the organization has on the environment.
At Mil-tek, we believe that by optimizing your waste handling process, you not only reduce the cost to your organization, but you can turn your recycled waste into a revenue stream. Not only is this a financially viable solution, but it is also environmentally friendly.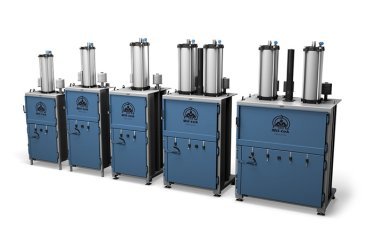 Waste is inevitable. We believe we can minimize the impact that waste has on your business and on the environment.
Our Mission
Our mission is to minimize all forms of waste for companies of all sizes by providing small footprint waste compacting machinery.
Mil-tek is conscious that the handling, treatment and recycling of waste pose environmental and safety impacts. Therefore, we focus on the environment and a safe working environment as a priority for our customers. The solutions we manufacture for waste compaction and recycling are designed with quality, environment, safety and economy as key tenets.
ISO Standards: Quality & Environment Pledge
Mil-tek A/S wish to develop and produce products in line with the expectations and requirements of both our customers and the authorities. To meet these demands, Mil-tek has created a management system that meets the requirements of both DS/EN ISO 9001* and DS/EN ISO 14001.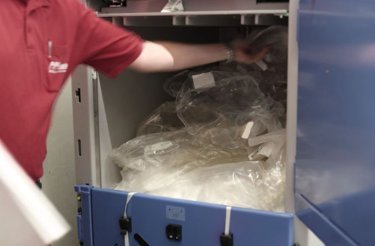 The Vision
Our vision is to be a leading supplier of waste balers and compactors with comprehensive expertise in waste, waste handling and recycling, technology and economy in a safe, healthy and secure environment.
The Quality and Environmental Policy applies to the entire organization and to the people who work on behalf of Mil-tek who are, where appropriate, observed by all employees in their daily functions, tasks and actions.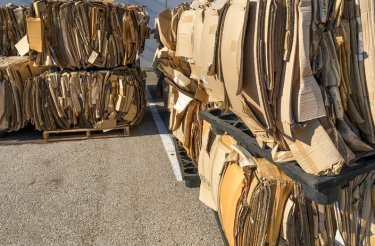 Our Pledge:
Mil-tek openly and actively participates in quality and environmental improvements with a holistic approach that accounts for customers, products, employees and the environment.
Mil-tek will train its employees to participate actively in quality and environmental work.
Mil-tek will work with selected suppliers and customers on improvements to products and processes.
Mil-tek will monitor and record product and process control results, processes and product errors, and feedback from employees, customers, and suppliers.
Mil-tek will implement ongoing quality and environmental improvements, including cleaner technology and better use of resources and energy wherever possible.
Mil-tek pledges to reduce waste and emissions from processes as well as prevent pollution and accidents in these processes and practices
Mil-tek will encourage suppliers to deliver quality and environmentally sound raw materials, products and services.
Mil-tek will comply with all laws and regulatory requirements, as Mil-tek's activities are subject to and comply with the requirements of DNV ISO 9001:2015 & ISO 14001:2015.
Mil-tek A/S communicates openly with employees, stakeholders, regulators, customers and the public about the environmental and working conditions associated with the company's processes and products.
Safety by design
At Mil-tek, our Health & Safety guarantee isn't just about the Mil-tek machinery. Years of experience are built into the Mil-tek solution to create a safer working experience where users avoid heavy lifting, where bales are strapped safely and securely at an optimal working height, and the noise of the machine is minimal.
Mil-tek balers and compactors are simple, easy and safe to operate with built-in fail-safe mechanisms. They go through rigorous tests to conform to global safety standards.
A carefully analyzed and planned sorting process minimizes the risk of potential injury caused by waste congestion in the workplace or of injury in moving bulky, uncompacted waste.
As a result, we boast an unparalleled, zero liability claims safety record in over 30 years of business.
Have a question?
Get in touch today to learn more about how Mil-tek can help your business save time, space and money by better handling waste
Get info about a product or have a chat with one of our local reps. Let us know what you need so the right person can get in touch