A wide range of Cardboard Balers
By compacting and baling cardboard, you save time, space and money. Maximise waste handling efficiency by placing the baler close to the cardboard unpacking source.
Pneumatic cardboard balers
Powered only by compressed air, the pneumatic baler series is a very efficient solution, thanks to the patented EcoDrive valves, the cardboard balers keep a constant pressure on the material, without the use of extra energy. The pneumatic technology also means that no hydraulic oil is used in the machines, eliminating the risk of oil spillage and contamination.
The Mil-tek line of Pneumatic Cardboard Balers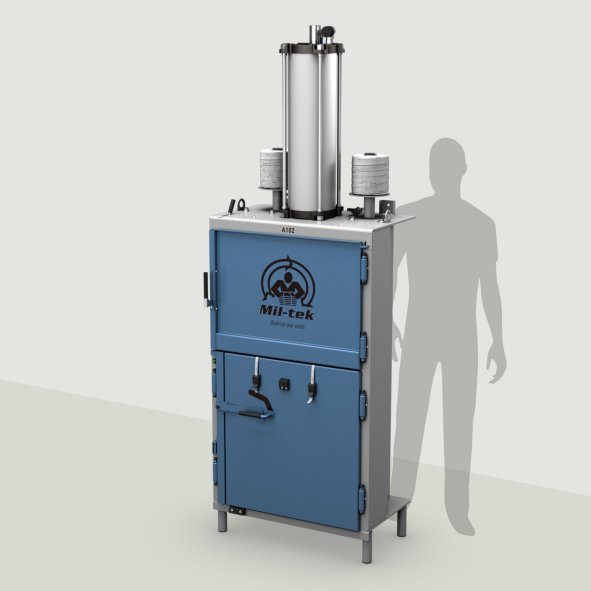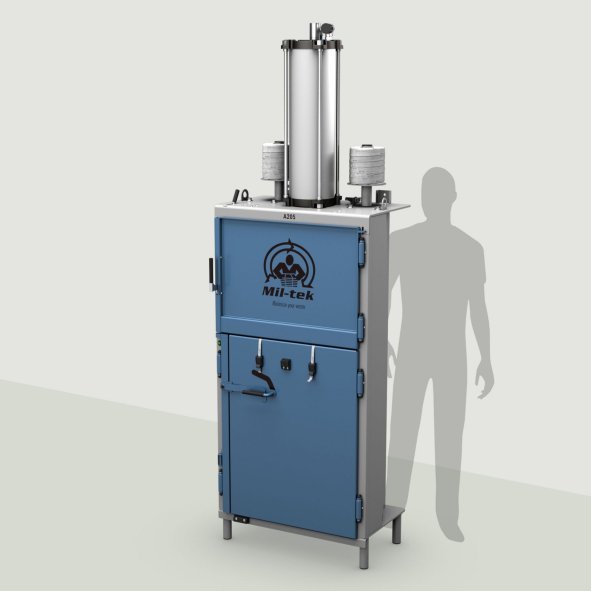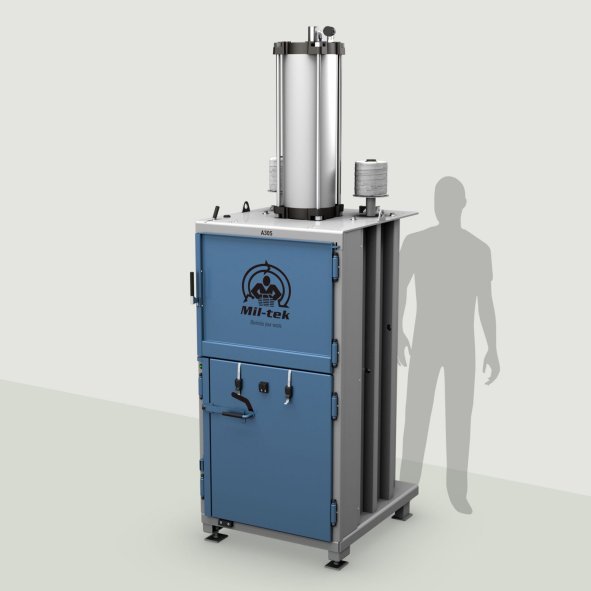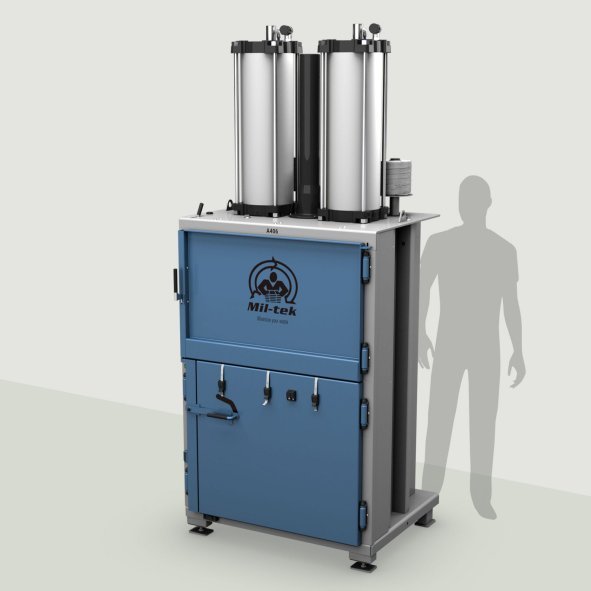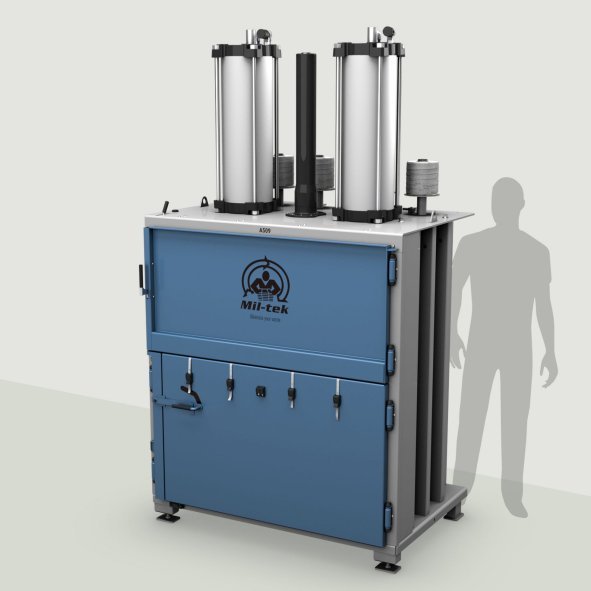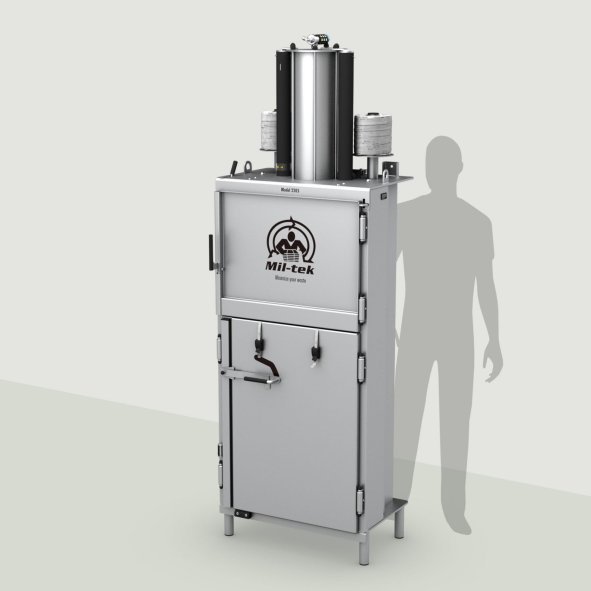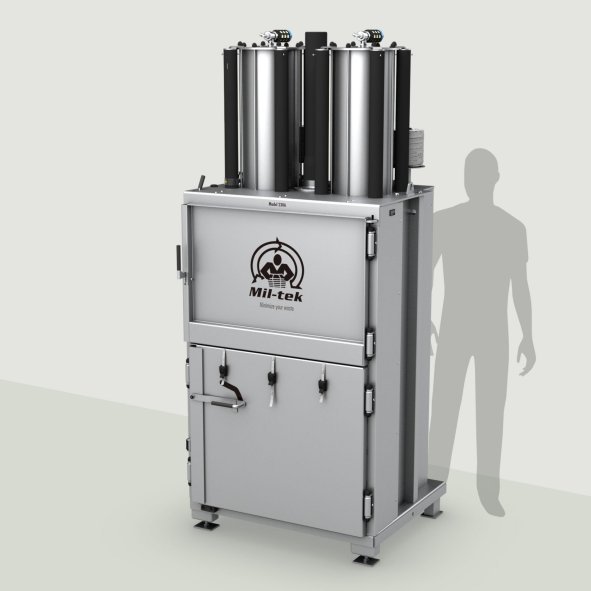 Electrical cardboard baler
Our electrical range of cardboard balers features very low height and a high pressing force. Like the pneumatic balers, the electrical series is free of hydraulic oil and a "stay and hold" feature ensures that the material stays under pressure to achieve the best compaction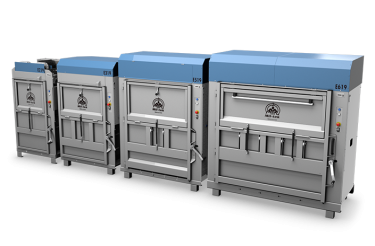 Mil-tek´s Electrically Powered Cardboard Balers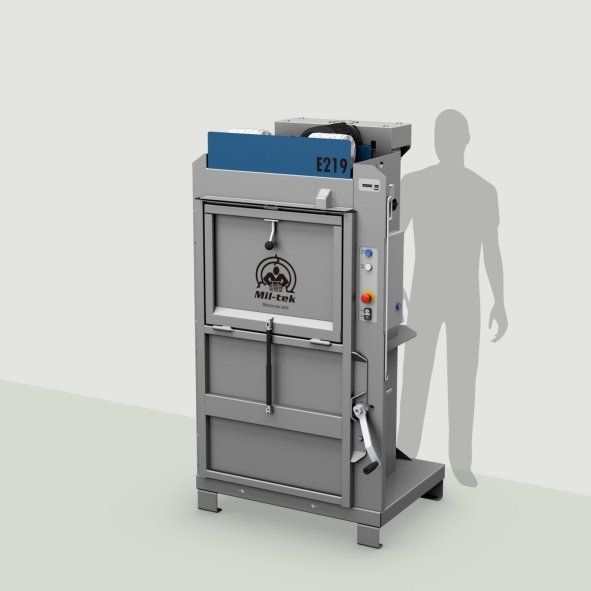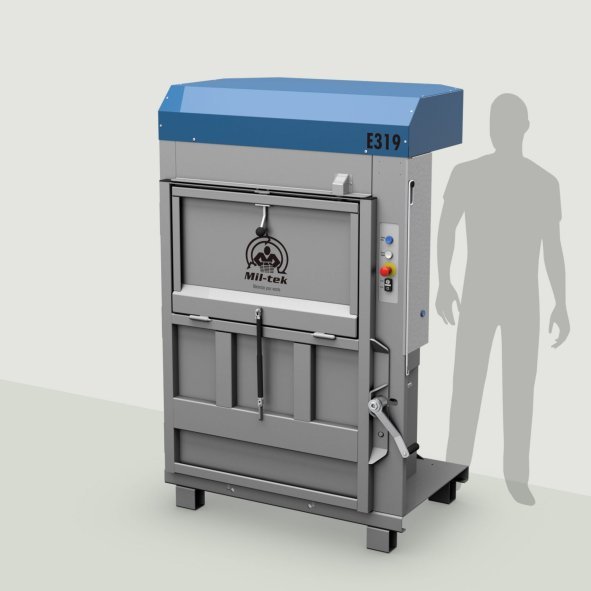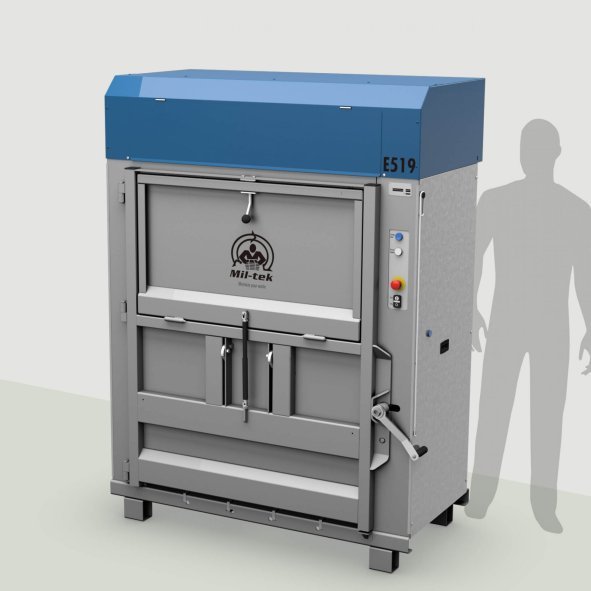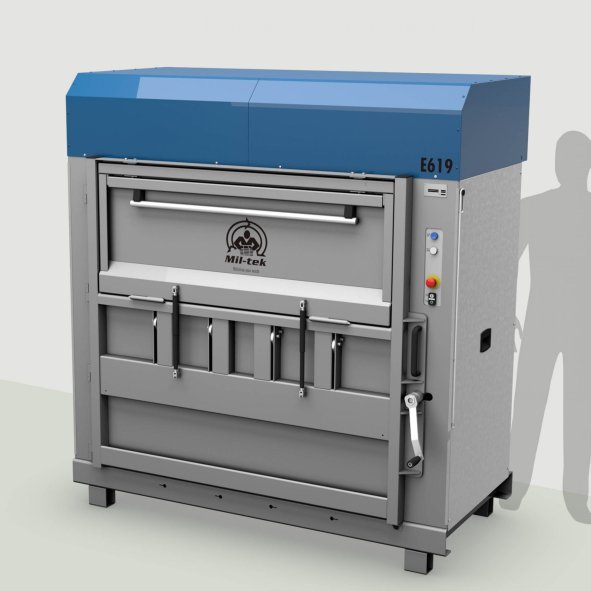 Hydraulic cardboard baler
If you're in the market for a heavy-duty Cardboard baler, a hydraulic solution may be the way to go. The large machines can handle a high amount of cardboard, and some of them create mill size compacted cardboard bales, ready for recycling.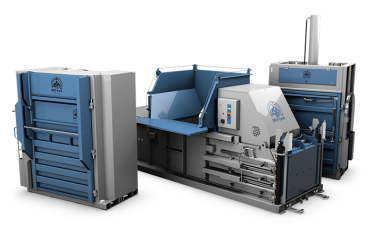 The Mil-tek line of Hydraulic Cardboard Balers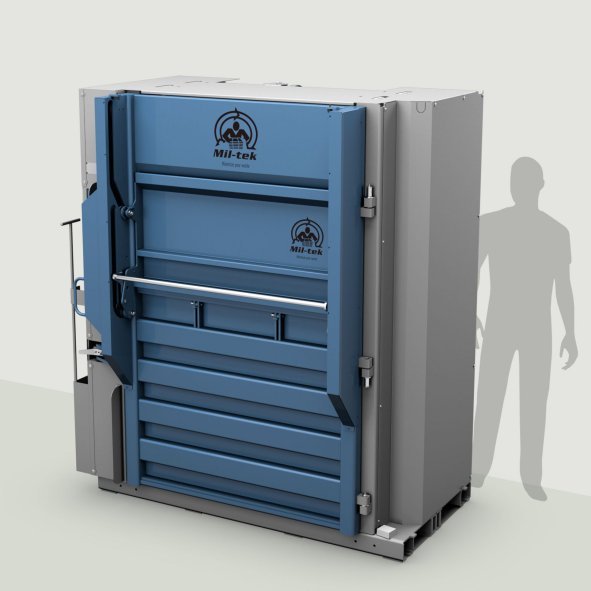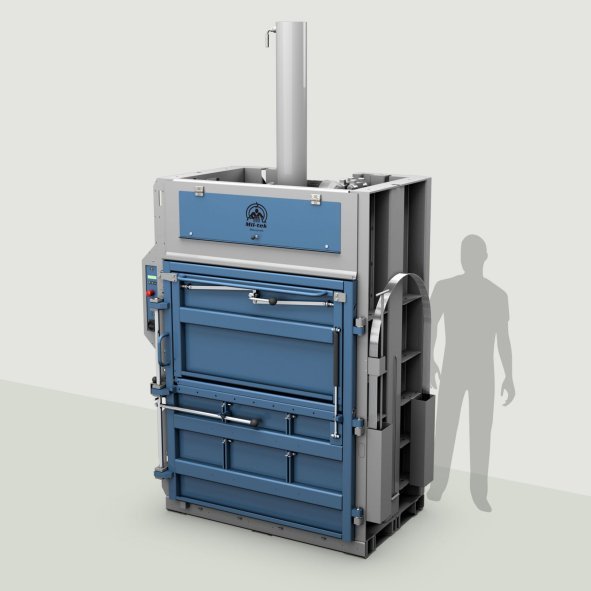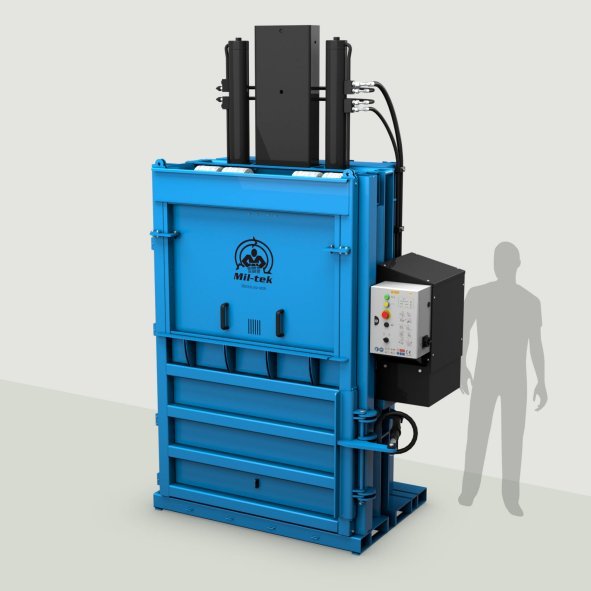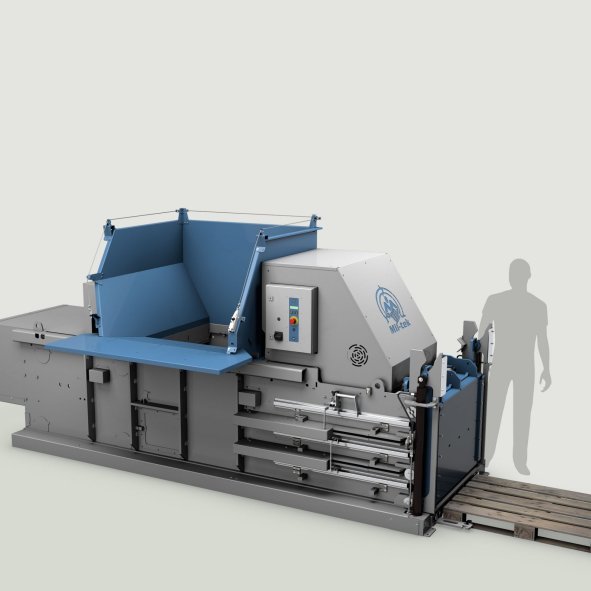 Mil-tek leads the way with balers and compactors for cardboard
Mil-tek is a leading company in the field of selling and leasing cardboard balers for several compelling reasons. First and foremost, we offer high-quality and innovative balers that are designed to efficiently compress cardboard, plastic and other waste materials, reducing its volume and optimizing storage and transportation. Mil-tek's balers are known for their durability, reliability, and user-friendly operation, making them a preferred choice for businesses of all sizes.
Additionally, at Mil-tek we provide excellent customer support, ensuring that clients receive prompt assistance and maintenance services whenever needed. Our commitment to sustainability is another noteworthy aspect, as our balers promote recycling and waste reduction, aligning with the growing environmental concerns of businesses worldwide. With our well proven technology, Lean approach to waste handling, and dedication to sustainability, Mil-tek has established itself as a trusted leader in the market for cardboard balers.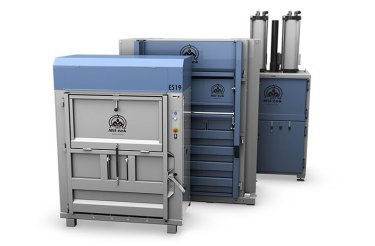 Mil-tek has a varied selection of cardboard balers, perfect for your compacting needs
Our product program is one of the widest in the market, with a variety of sizes and energy sources, learn more about some of our cardboard balers here, or go to this page and have a look at all our balers and compactors.
Have a question about cardboard balers?
Get in touch today to learn more about how Mil-tek can help your business save time, space and money by better handling waste.
Get info about a product or have a chat with one of our local reps. Let us know what you need so the right person can get in touch.
What is a cardboard baling machine?
A cardboard baler machine helps you minimize your cardboard and plastic waste. The baler machine is placed where your waste is generated and therefore optimizes workflows, since you do not have to take your cardboard elsewhere several times a day.
So, how does a cardboard baler work? Instead of having to flatten cardboard boxes manually, the cardboard baler presses the cardboard for you. Therefore, you may also hear it referred to as a cardboard press machine or a cardboard compactor.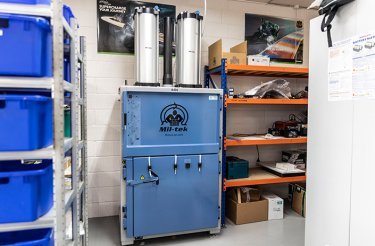 Advantages of using a cardboard baler
Does your outdoor container also quickly overflow with cardboard? In that case, you will probably pay for frequent collection of full containers. However, the containers are often "filled" with a large amount of air because the cardboard is not properly compressed.
With a cardboard press, the following major changes apply from day 1 of installation:
You will save a lot of time on waste management – if the cardboard compactor is placed where the cardboard waste is generated, you can fill the cardboard directly into the baler
You don't have to fold cardboard boxes manually, as they are simply put in the cardboard baler as they are
You no longer have to carry cardboard outside in a container several times a day
You do not have to pay to have air collected, but your compressed cardboard bales become a sellable commodity.
No more overfilled containers and transport of air!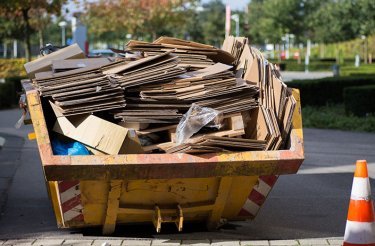 How to use a cardboard baler
Cardboard baling is for everyone, so to speak. You simply feed the baler with cardboard and pull the "press handle". A Miltek baler for cardboard is simple and easy-to-use, and always comes with animated user guides so that also new staff can quickly learn to operate it.
Mil-tek machines have the EN16500 certification, so cardboard baler safety is at the very top. We run on 23 years of producing machines and ZERO claims. When the chamber in the cardboard baler is full you put cardboard baler strapping on manually and then bale out.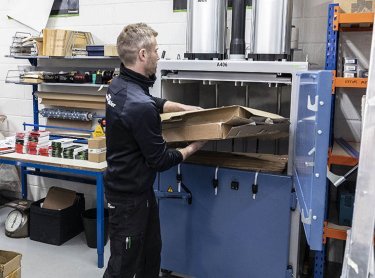 How much does a bale of cardboard weigh?
That depends on the size of the cardboard baler. If your amount of cardboard is limited, a mini cardboard baler like the A102 is a small cardboard baler that would fit your need. A large cardboard baler is necessary for bigger manufacturing companies that produce a lot of packaging waste. An industrial cardboard baler like the mill size cardboard baler or the A509 would be a good choice here. So obviously, the bigger the baler, the bigger weight of the bale. As an example, the A102 baler produces up to 40 kg cardboard bales, and we have machines that produce bales of up to 450 kg of cardboard.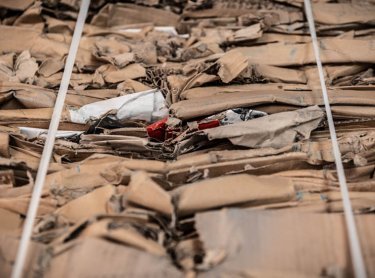 Baled cardboard collection
So, how much can you get for a bale of cardboard and how are the bales collected? Cardboard is going for different prices per bale, depending on your geographic location and of course the size of the bale. But regardless of the cardboard bale price, you turn your waste to an income instead of it being an expense provided you did not bale your cardboard. In terms of baled cardboard collection, many paper and cardboard recycling companies will pick up and pay you for your cardboard bales. You can also hire a local waste collection company to collect your baled cardboard on a regular basis.
Cardboard baler price
Now to the pending question – how much does a cardboard baler cost? Cardboard baler prices depend of course on each cardboard baler manufacturers' price level as well as what type of cardboard bailer that fits your needs the best. There are many cardboard balers for sale UK, but whatever the size and scale of your operation, Mil-tek has a cardboard baler that will suit your workplace, your working environment and your working requirements.
If you are looking for cardboard balers in UK, don't hesitate to contact us if you want to know more about Mil-tek's products.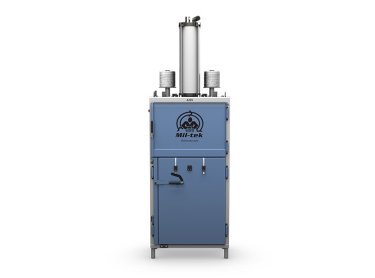 Have a question?
Get in touch today to learn more about how Mil-tek can help your business save time, space and money by better handling waste.
Get info about a product or have a chat with one of our local reps. Let us know what you need so the right person can get in touch.